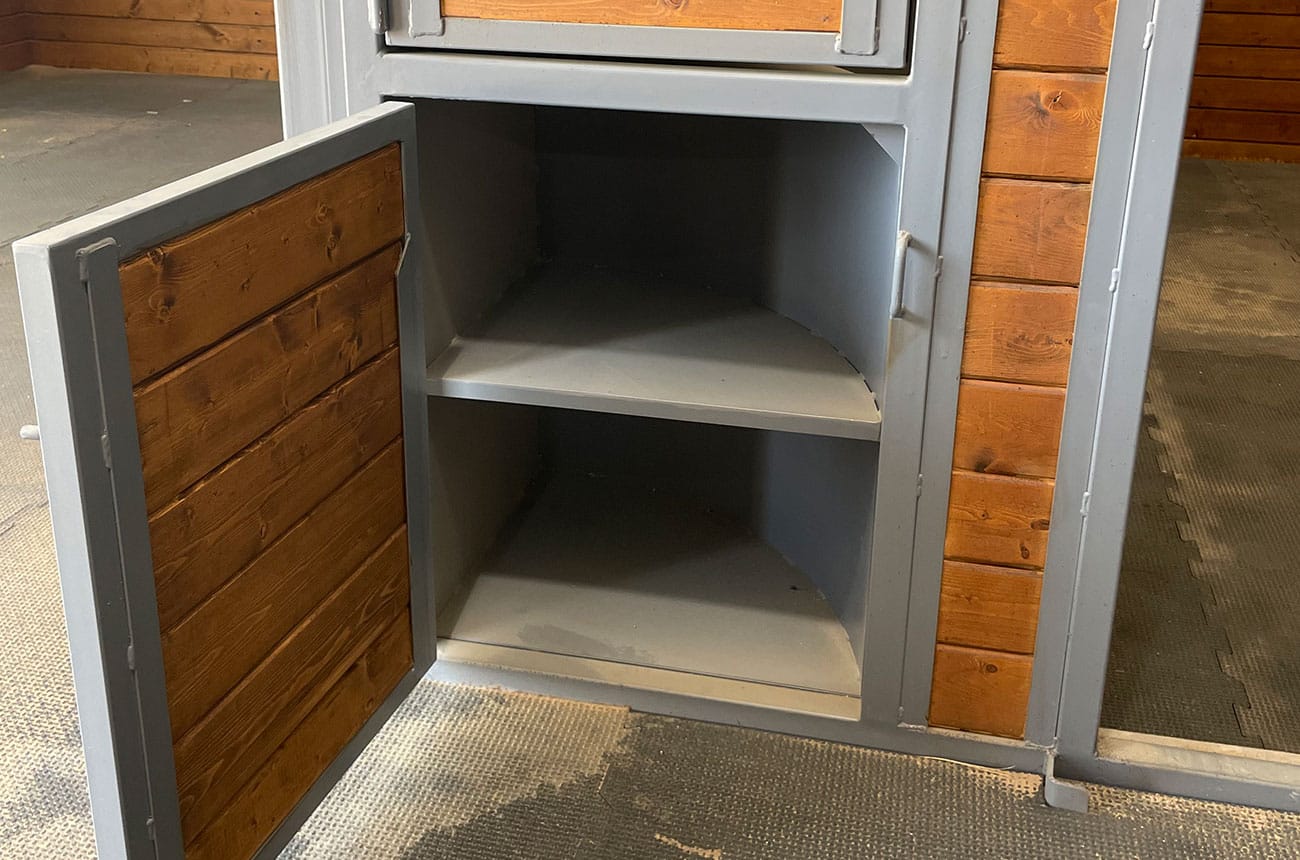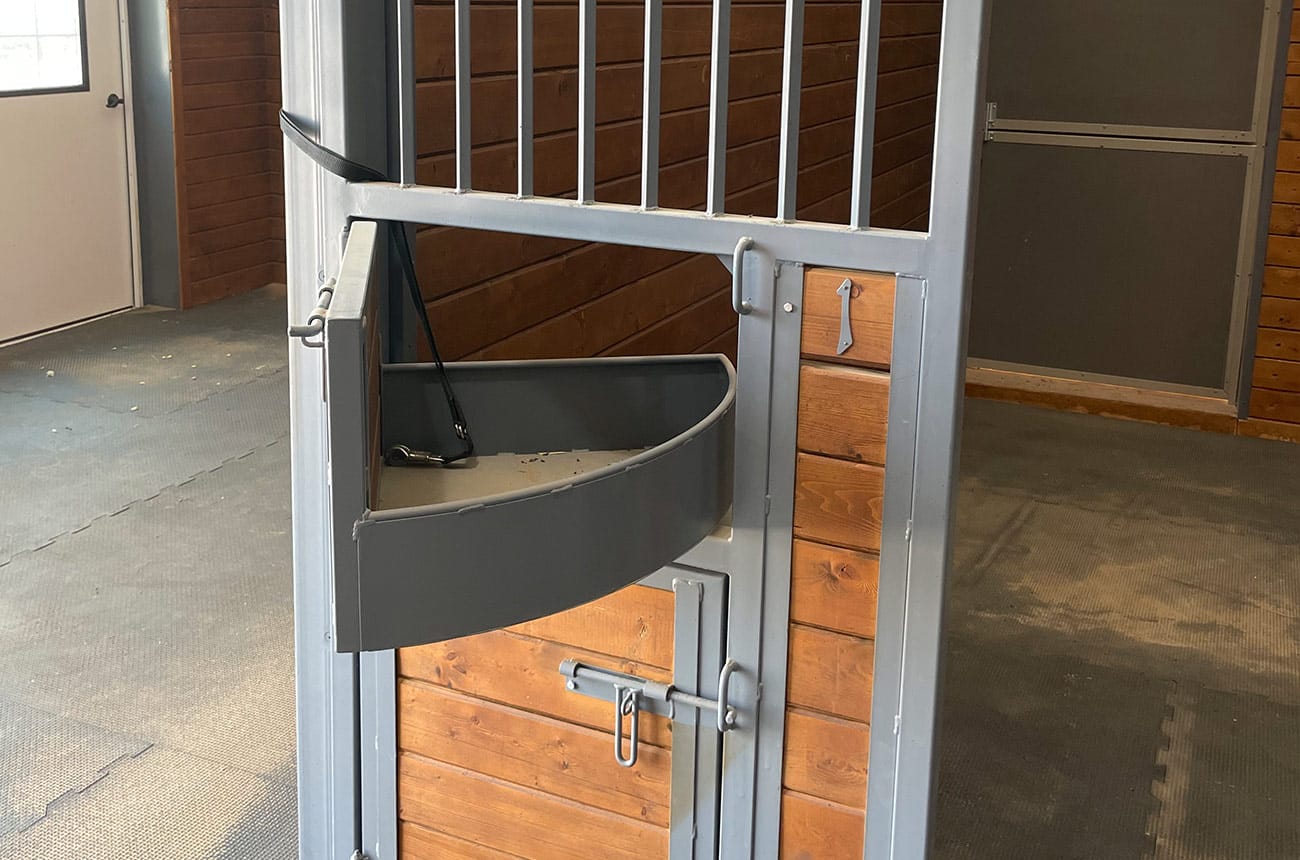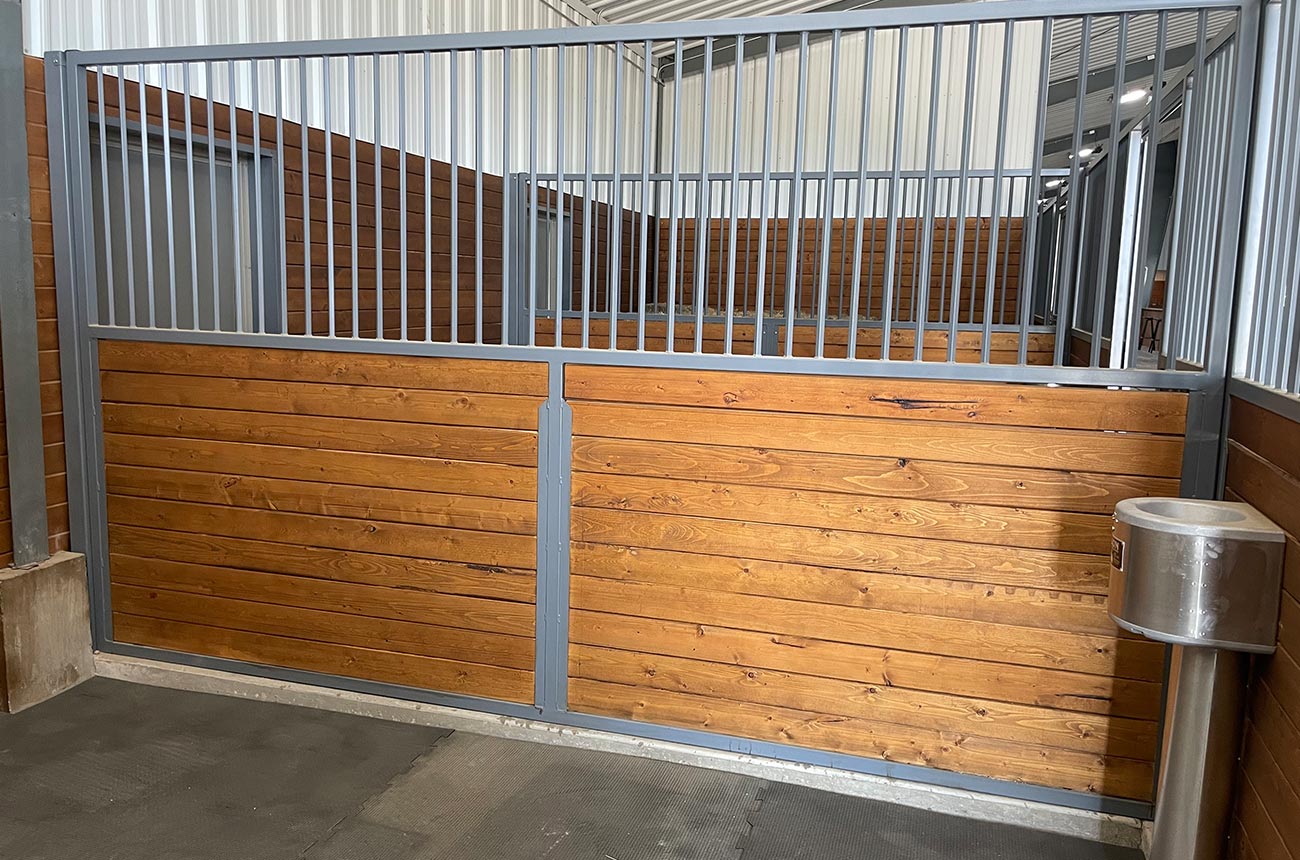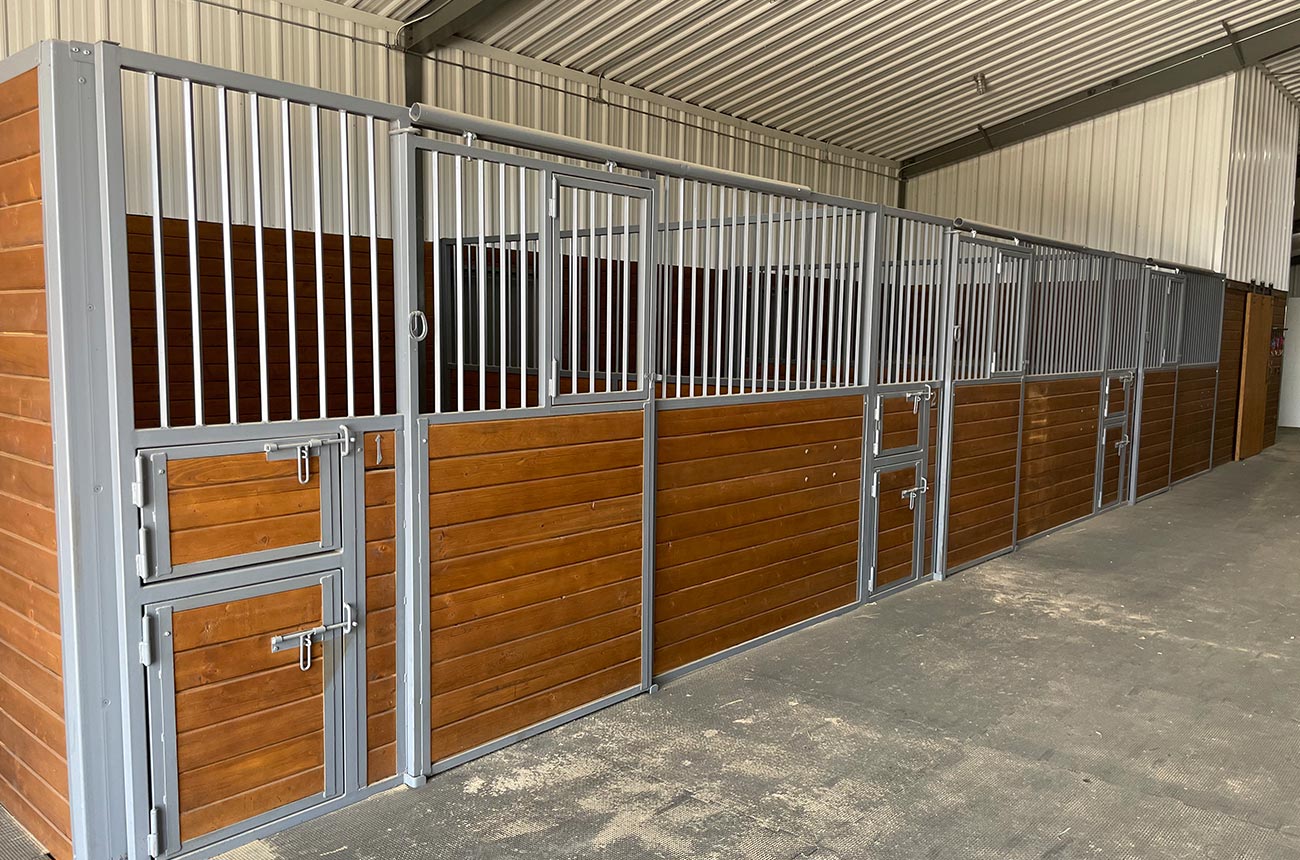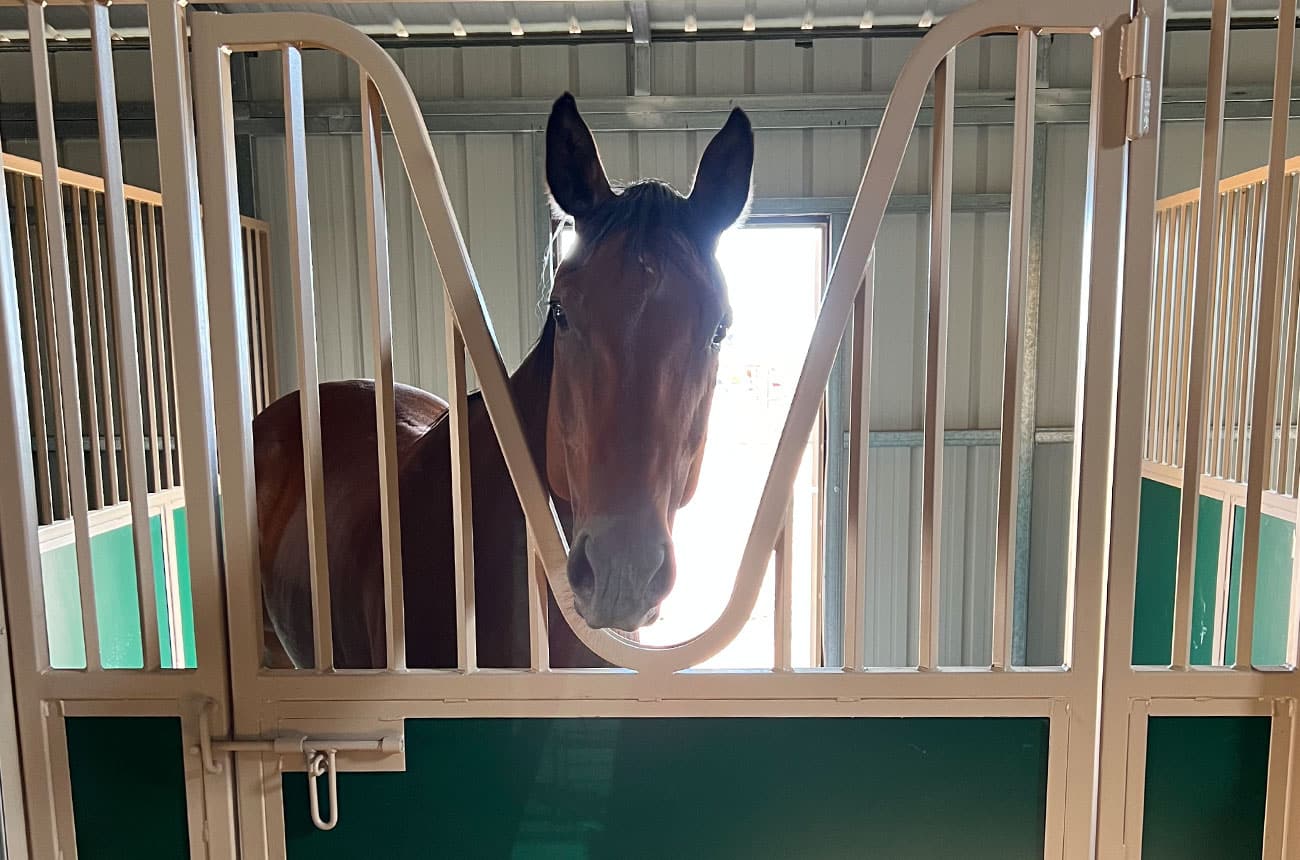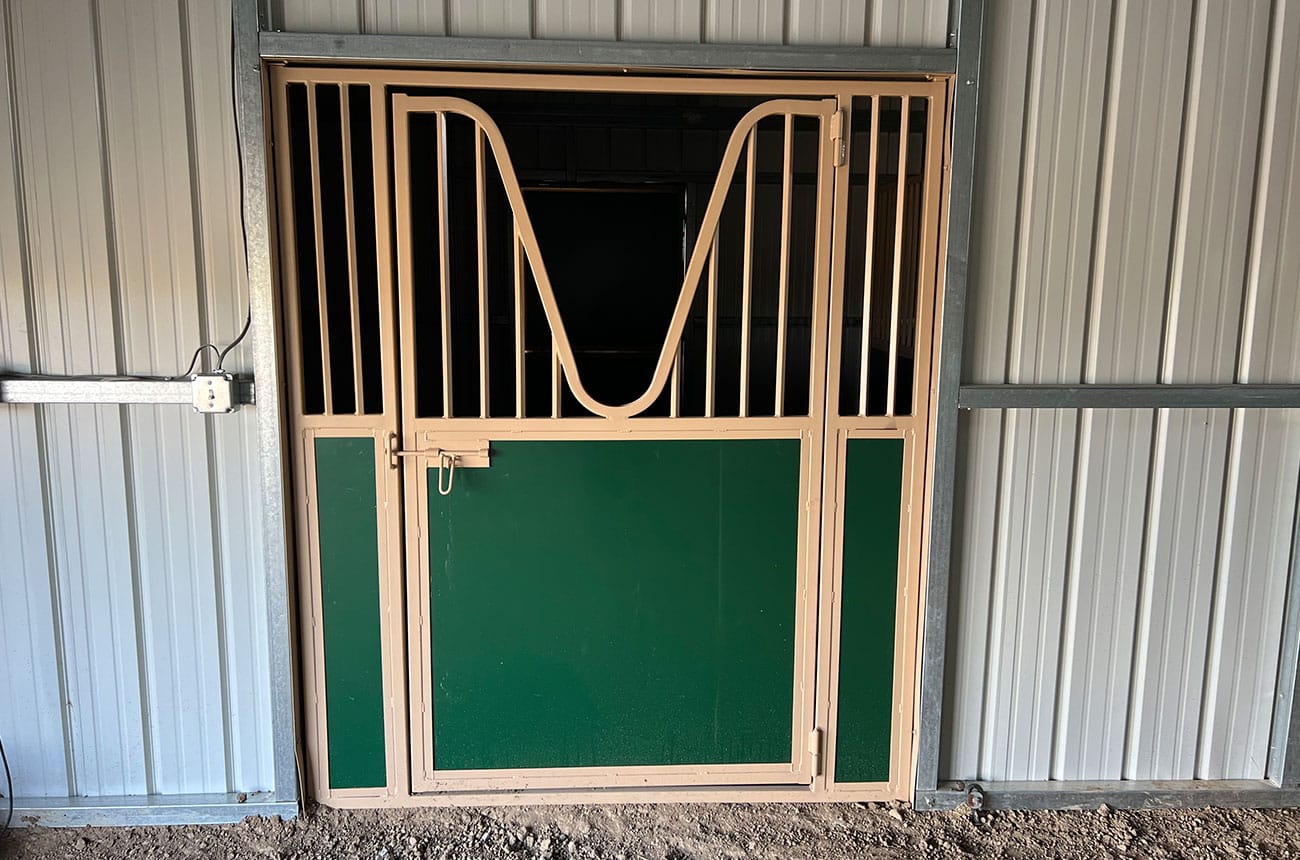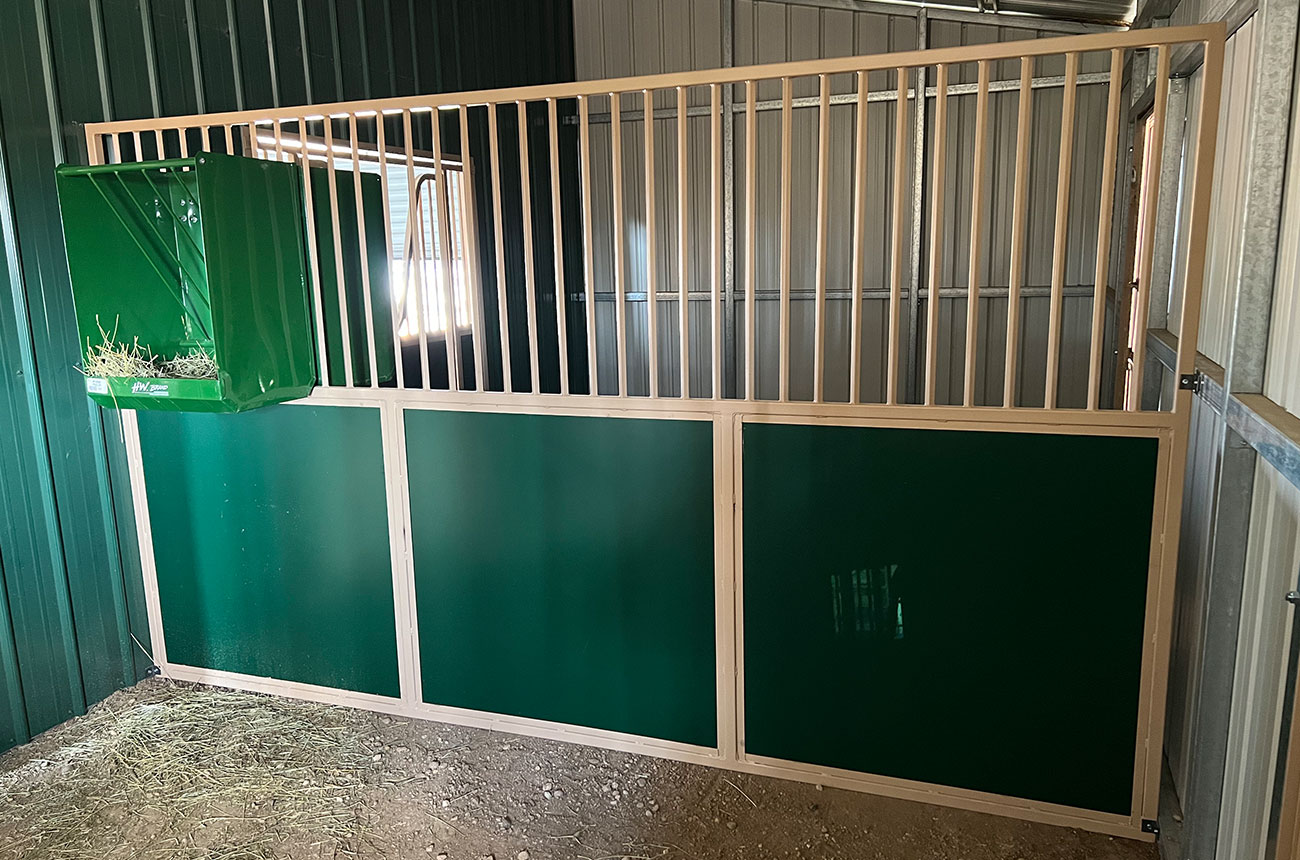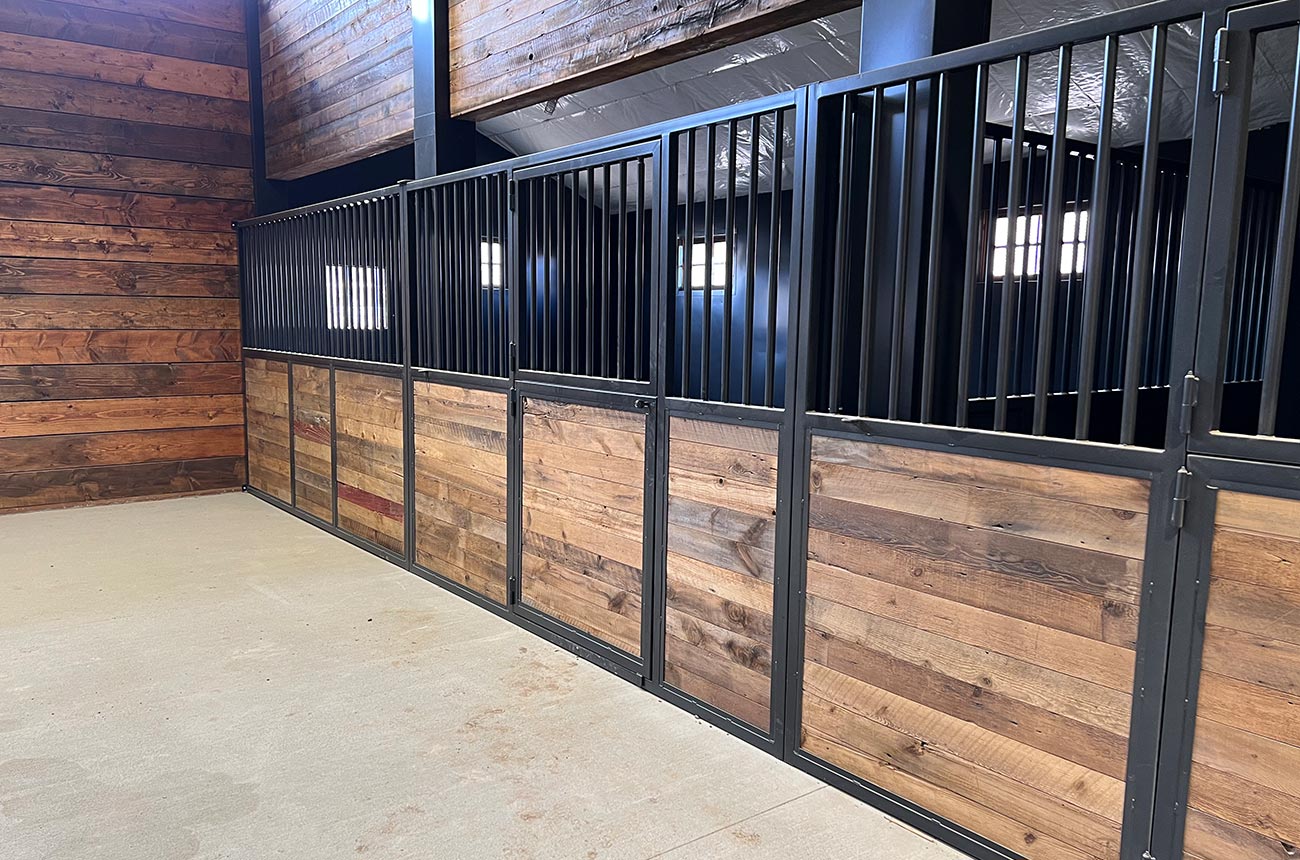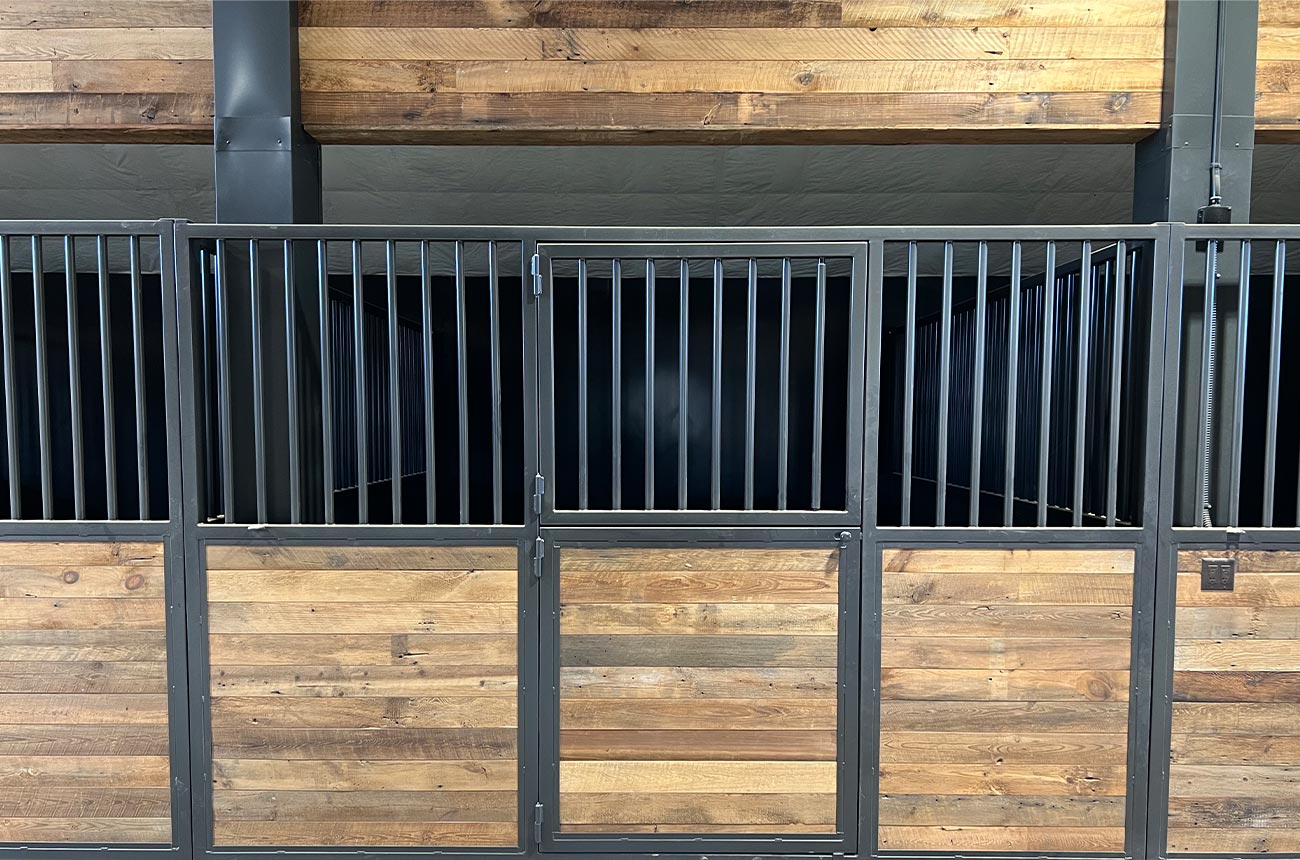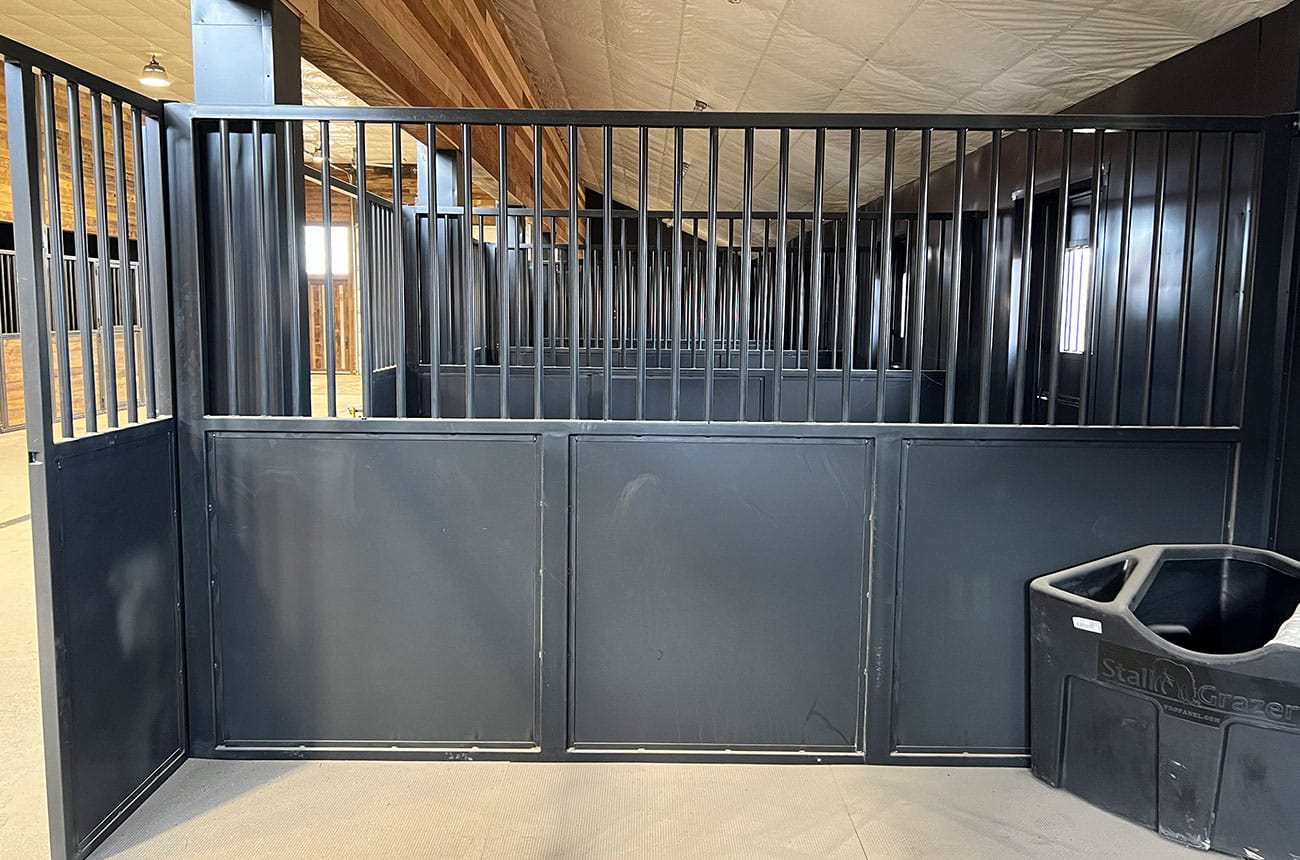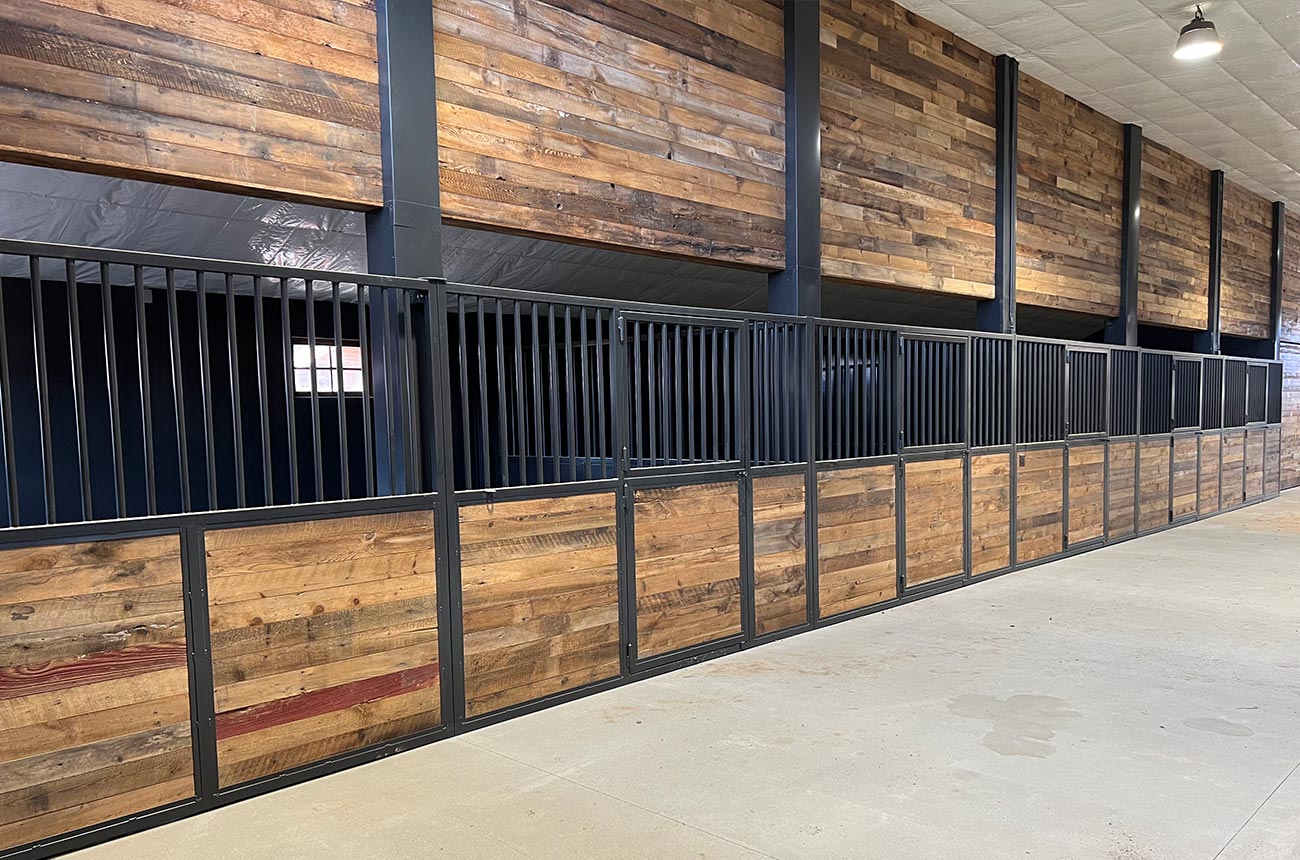 design & functionality
Build Your Perfect Barn
Modular, portable horse barn stall systems can be completely customized to your specifications. Choose from laminated, tongue and groove, and wood-fill styles. Each system is designed and built with the safety of your animals in mind.
What is the standard barn stall size?
Typically, horse barn stalls measure 12' x 12' but it's important to consider the size of your horses and the amount of time your horses will spend in their stalls. There should be enough space for your horse to turn around, lie down, and get up comfortably.
What colors are available for my barn stalls?
We can paint the stalls in nearly any color!
How do I install my custom barn stalls?
Our modular barn stall systems are easy to install! Typically, the first panel will take 1 - 1 1/2 hours to install if you've never installed a modular barn system. The remaining panels take 30-45 per panel to install. Don't want to install your horse barn system yourself? We offer installation! Just let us know that you'd like us to install your system when you request an estimate.
explore the features
Types of Modular Barn Systems
LET'S START YOUR NEXT PROJECT!
Request an Estimate
Take the first step in building your commercial or agricultural facility or customizing your barn with a free estimate. A member of the Port A Stall family will be in touch within 1 business day.